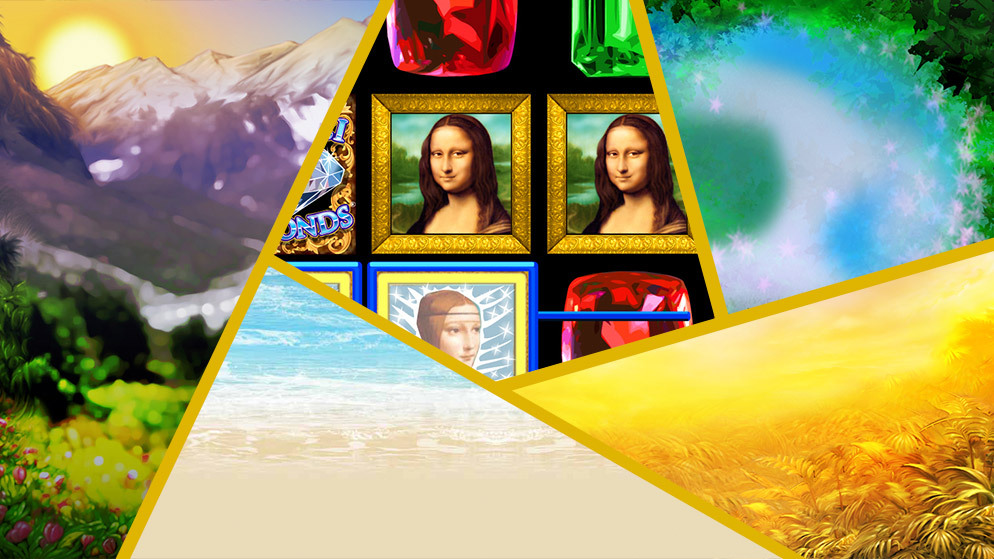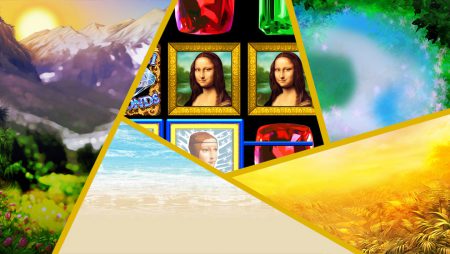 We love online slots here, and they were of course inspired by the land-based fruit machines which paved the way for them. To celebrate the games which started in the land-based casinos, we've rounded up a selection of the most popular land-based classic slot games which have made their way online and are loved just as much.
Slots technology is always developing, and while there are hundreds of games out there with heaps of features, sometimes, we just want to take it back to basics. Land-based classic slots remain among the most popular, so they're definitely doing something right.
Pixies of the Forest
Pixies of the Forest is a truly classic slot game, with three pixies adorning the reels in an enchanting setting, upon the magical forest beyond the reels. The graphics have pretty much been copied straight from the land-based casino slots, creating familiarity for those who have played the game before.
If you like your slot games simple with no frills, then Pixies of the Forest may be just the slot you are looking for.
You can expect to hear some light and cheery music to soundtrack your game. The type of music you would imagine would accompany someone on a walk through the park in a film. Listen out for some giggles from the Pixies as they cause mischief in the background.
This is a laid-back game with a relaxing theme. IGT bring you the chilled-out slot in its online format, but you get just the same experience and features as you would if you were playing in a land-based casino.
With Wilds, free spins and tumbling reels, there is plenty to keep you occupied in this leisurely casino-inspired game.
For a peaceful spin, this could be the one for you.
Spin with the pixies at Kerching or Jackpot Jones.
RTP: 93.95%
Golden Goddess
There are many online slot games in existence now which have an Ancient Greek theme, but we can almost guarantee that they would have taken inspiration from the originals, such as Golden Goddess.
Golden reels, an attractive female Goddess and a Pegasus, too. What more could you want from a Greek slot?
You can win from matching just two of some higher-value symbols on a payline, meaning that you may be able to keep topping up that prize fund bit by bit.
Another great feature is the 'Super Stacks'. With each spin of the reels, you will see stacks of the same symbols rolling. A different symbol will be randomly selected before each spin to fill the stacks on each reel. If you are lucky enough to land some of the same symbol reels next to each other, you could unlock the potential for some big wins.
Pair the Super Stacks feature with Wilds and Free Spins, and you have yourself an exciting game. The peaceful backing track with chimes throughout is sure to bring a dreamy theme to your game, whatever happens.
Play at Betfred Casino, Kerching and Jackpot Jones.
RTP: 95.3%
Baywatch
Whether you know it from the film, the Hoff, or have played it in the land-based casinos, Baywatch is a classic slot favourite worldwide. There are a few different versions of this game both in the casinos and online, but the classic in our eyes is the IGT version.
Want to know that you've got the right slot? Look for Pamela Anderson, David Hasselhoff and their co-stars' faces superimposed on some cartoon beach bods.
Set upon a background of a stunning beach, you can watch the waves move in and out from the shore as your reels spin. The waves are arguably the best graphics of the game.
The Baywatch slot has a selection of fantastic features to help you boost your winnings. You've got the usual free spins, but there is so much more.
You have a Wild wave icon which can also expand to fill an entire reel. Reels can extend further horizontally or to the right to fill one or two more reels.
The characters can pair up to bring you more prizes in the teamwork feature, and there's a symbol replacement to keep things busy and provide more opportunities to win, too.
Bringing some nostalgia to your slot playing, Baywatch is a great theme. With nostalgic games come retro symbols, so don't expect the best quality graphics. The features, however, are plentiful.
Play at Kerching or Betfred Casino.
RTP: 94.4%
Raging Rhino
Step into the Wild with the Raging Rhino slot. A carbon copy of its land-based self, you can experience the exact same game online, wherever you are. Bring the African sunrise to you and see if you can bring out the bonuses with the rhino.
There's more than just rhinos on the reels here, we've got gorillas, cheetahs, alligators and even a scary-looking hawk.
You can expect the usual free spins and Wilds in the Raging Rhino slot, but there is one additional feature which may just make this game stand out from others. The Bonus Guarantee.
The Bonus Guarantee means that you will never leave a Free Spins round with any less than 10 times your bet. Yes, even if the spins don't work in your favour, the game will make up the difference. Brilliant? Indeed.
Considering the game is called Raging Rhino, you'd think there would be stampedes all over the place. In reality, with some spins, you may see the rhino symbols turn to face front and run, but it's nothing to be scared of.
More of a mild-tempered Rhino, perhaps, but worth a go to check out the Bonus Guarantee!
Play it at Kerching, Betfred and O'Reels
RTP: 95.91%
Da Vinci Diamonds
If you haven't heard of Leonardo Da Vinci, where have you been? From the Mona Lisa to the books, to the casino machines, you're likely to have crossed paths with the famous Renaissance artist somewhere. If not, here is Da Vinci Diamonds, influenced by his art and of course, some precious diamonds, because why not?
Da Vinci Diamonds is an all-time favourite in land-based casinos and is loved by many online players, too.
It is full of sparkle, bringing us a classic retro style. Da Vinci's paintings are re-imagined very well, and the antique frame surrounding the reels is a great touch.
Get the most out of Tumbling Reels in this slot. This means that instead of spinning, symbols will drop down from the top, and when a win is made, more symbols will tumble down to fill the empty spaces. With a lucky tumble, you may be able to land another winning combo, leading to further wins for the price of one bet.
Of course, you will have Wilds and Free Spins to keep you shining throughout the game. Mostly standard features but a great theme to mix things up, who doesn't like looking at a bit of something sparkly?
Play at Jackpot Jones or Kerching.
RTP: 94.93%
The Classic Slots Reign Supreme
There is no denying that the land-based classic slots will always have a place in the hearts of online players. Sometimes there is nothing better than taking things back to basics, and with the themes of these retro slots, we can see why they sustain popularity.
So, if you're looking for something more vintage than va-va-voom, why not try out these favourites.
Want to broaden your horizons? Step up your game and have a look at the best game mash-ups out there right now!