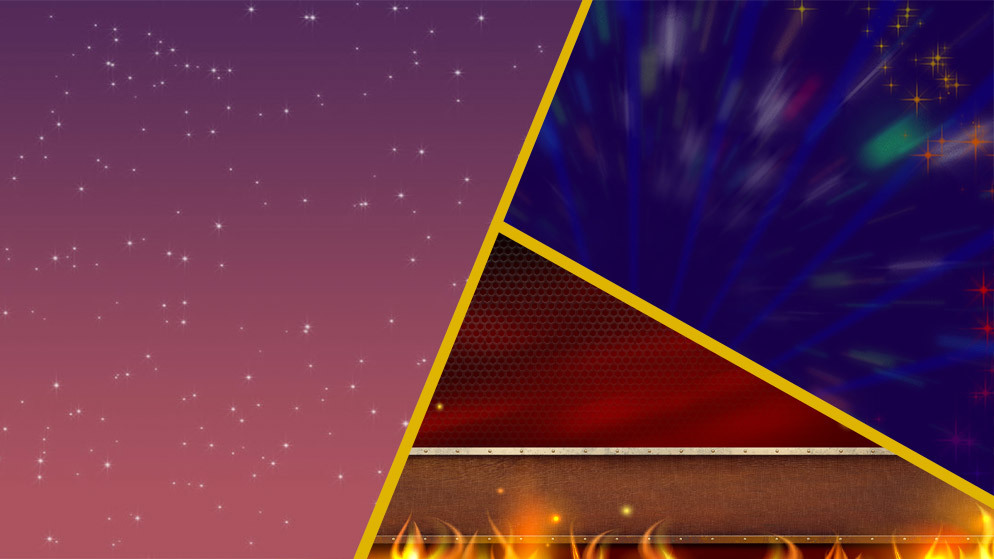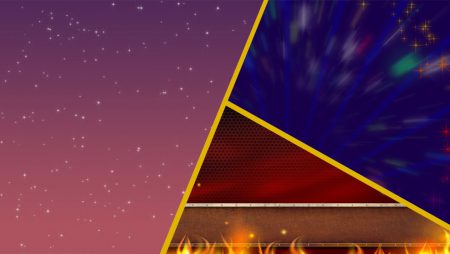 It's one thing having an online slot machine which has great features. It's at a whole 'nother level to find a great game and combine its best features with the best bits from another equally amazing game to form one mega-slot game that is awesome in every way.
We've chosen our top three unique hybrid slot games which add extra excitement to an already lively game.
From traditional favourites to hit TV shows, there are some unusual slot combinations out there. Here's what we have found to be the best ones available to play right now. Prepare to be amazed.
Slingo Extreme
What rhymes with Slingo? You got it – Bingo. Bringing together slots and bingo has proven very popular, as you've got two of the most popular types of games of all time working together as one. Slingo has developed as its own brand, and there are a few variations of it across the gaming spectrum.
We're taking things back to basics and recommending the original Slingo Extreme. It is a fast-paced game which requires your participation, adding an extra layer of fun to this fantastic yet unusual slot game.
Here's how it works. You have 11 spins, which means you get 11 rounds of numbers to try and create as many winning lines as possible. You can win in any direction if you get a line or a 'Slingo' of 5 numbers.
With every spin, a number or a symbol will appear below each reel. As with bingo, if the number corresponds, it can get crossed off.
There are also two kinds of joker symbols which can appear instead of numbers. The joker allows you to choose any of the numbers in the column above that symbol to replace. The Super Joker will enable you to do this, but with any number on the entire board. So, if you need one more number on a different line, you can make a Slingo with a Super Joker. BOOM!
But where ever there is good, evil is usually lurking in the shadows, and Slingo is no different. There is an evil devil symbol who will block any wins on its column.
The prize pot is displayed to the left of the reels and changes depending on how much you stake. The more Slingos you make, the higher you will get up the prize board.
Once your 11 initial spins are complete, you then have the option to pay for more turns. The cost for another spin will be shown on the spin button, and it is up to you whether to bank what you have or try again for a higher prize.
At first, we were a bit unsure on this unusual slot, but once you understand how it works, it turns out it is one of the most fun hybrid slots we have found.
RTP: Impressive at 95%
Wheel of Fortune on Tour
One combo slot we have become very grateful for is Wheel of Fortune on Tour. Lots of different things are going on, making it a high-energy, exciting slot.
If the theme of the game combination isn't clear to you just yet, think of the big, spinning multi-coloured wheel from America's favourite game show. Combining that with a virtual trip in a Winnebego (we know…very random) and you have this brilliant hybrid slot.
Looking at the game through the windscreen, you're in charge of this game. You'll see top landmarks such as Mount Rushmore and the Statue of Liberty on the reels, and a gas meter to the bottom left. Landing bonus symbols will fill up your gas meter as the reels continue to spin. Every time your meter fills up, you will be able to move along an additional checkpoint on your tour map.
There are lots of bonus features to be unlocked in this game. With the 'On Tour' bonus, the further you make it around the map, the more rewards you can open, such as free spins, spin to win and multipliers. You can trigger Wild features and level-ups amongst all sorts of other goodies in this busy slot.
To shake up your slot playing, why not hop onto the tour bus and see where it could take you? Between reels and wheels, you have got all of the spinning you could ask for in a combo slot game.
Give it a go at Betfred Casino.
RTP: Very impressive at 96.6%
Wheel of Fortune Winning Words
Just when you thought there was nothing to beat the last mash-up, along comes Wheel of Fortune the Word edition. And guess what? There's not a reel in sight! #mindblown
This may, in fact, be less of a hybrid and more of an exciting word game with a spin button, but it has proven to be an enjoyable little slot machine.
For those times when you fancy changing things up, this is a perfect choice. Let's see why.
We still have the famous multi-coloured wheel in sight, but you will see there are three different coloured segments as well as three different words.
Whichever figures land in these segments on the spin will be the prize awarded if the associated word is matched. Lucky for some, it's not always the longest words which have the biggest prizes!
Once the wheel has spun, and the potential prizes have been allocated, twelve cards will show up. You can either build up to the big reveal yourself by clicking on each card individually, or you can kick back and let it auto-reveal them for you.
Any matching letters will light up on the word boxes, and if you manage to light up a whole word, you will win the associated prize. You will then progress to the multiplier round. Eight envelopes with different multiplier values will spin on the wheel, and then reveal a multiplier for your winnings.
And that's how easy it is. Less of the spinning reels and more of the reveals. It was a risky decision to make a slot with no reels, but we reckon it's worked out pretty darn well.
Give the wheel a spin at Betfred Casino.
RTP: Pretty good at 93%
The Rise of the Unusual Slots
We all like to mix things up occasionally, and our slots playing is no exception. There are games out there for all kinds of players, and all sorts of tastes. If you're expanding your range of games, then why not give these hybrid slots a whirl and let us know what you think.
If you want to broaden your horizons even further, why not take a look at our top NetEnt games, and the best IGT slots, too?