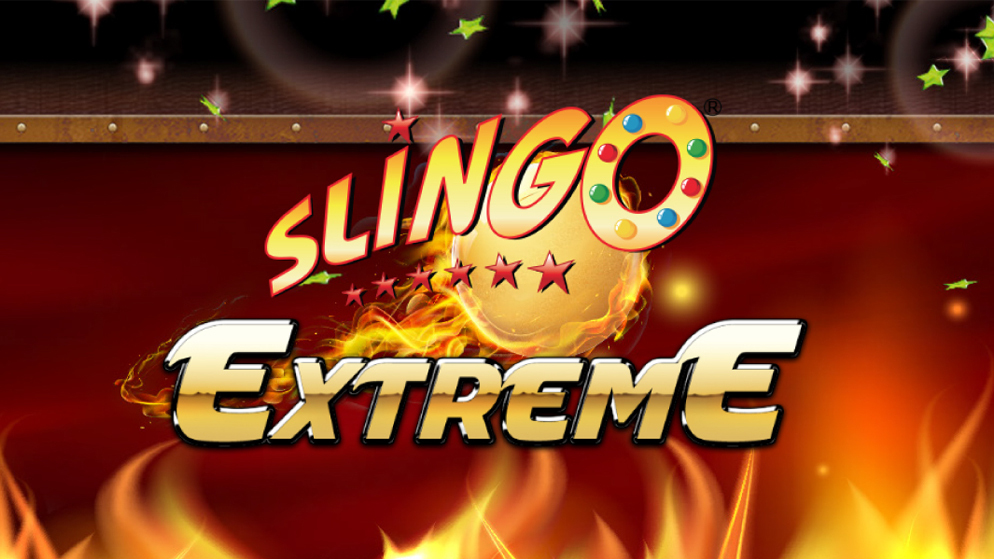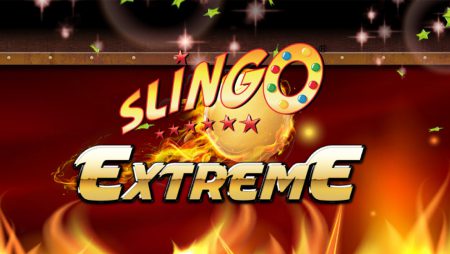 What is Slingo Extreme?
Slingo Extreme is a combination of an online slot game and bingo, produced by Slingo Originals. There are 5 reels and instead of paylines, it is more like bingo in how lines are won. Bets start from just 50p.
Your mascots are the jokers who can give you a little extra freedom and potential other wins with lucky spins. You can also benefit from up to 8 free spins in each round of this fun and unusual casino game.
Ever dreamt of a game which is a crossover between a slot game and bingo? Here it is. Slingo Extreme is the fast-paced hybrid of slots and bingo with the potential to win some big prizes.
How to Play
On the left-hand side of the game, beneath the paytable, there are big + and – buttons which you can use to change your bet per spin. This can be changed between 50p and £100, and the paytable above will reflect the amounts you could win.
You will initially be given 11 spins to match up as many numbers on from the wheel with the numbers on the grid.
All you need to do is hit the big green spin button and watch as the game unfolds. With some features, you have to click on numbers and buttons on the board, which will be explained shortly.
How to Win
The game is laid out in a different way to what we usually see in the slots. There is a 5 x 5 grid in the middle of the game, and there is a big green button which you may be familiar with. The difference, however, is that we're not trying to match numbers on paylines, we are basically playing bingo.
It is possible to win in all directions, horizontally, vertically and even diagonally. There are different prizes depending on how many lines you can fill in one game, up to a full house.
With each spin you make, the five black squares beneath the grid will fill with either numbers or figures. If there is a matching number in that column, it will turn into a green star.
With each spin, any potential wins which you could land will flash up in green and show you the potential win amounts.
There are some other cheeky faces that can appear which we will come back to in a moment.
Slingo Scoring
To the left of the grid, you will see a tower of 11 quantities which increase in value the higher up they are. This is the meter that your wins will be measured on, so that you can see where you are at.
Each full line match is called a Slingo, and the cash prize increases with every Slingo you get.
Special Faces
Joker
The joker wears the blue and yellow top and the red jester's hat. If you land him in one of the five positions, you will be able to choose any of the 5 numbers in that column to match.
Super Joker
Dressed in green is the super joker, and landing this on the bottom reel can allow you to mark off any number on the grid, not just in the column. This means that if you're one symbol away from a Slingo elsewhere, you can grab it with the Super Joker.
Devil
Unfortunately, the Devil is plain evil in this one. Devils are blocking symbols, so if you land one you won't be able to match any numbers or choose any positions of your own. Those darn devils.
Free Spins
A golden free spin symbol is a great one to bank as it will allow you an extra row of numbers to try and match. Any free spins symbols you land will be transported to the bank of free spins at the top right, which will automatically be used when your initial spins run out.
There is a maximum of eight free spins available per spin, and this symbol can only appear on the middle reel.
Coin Wins
The stack of coins will award you an instant cash prize, relative to your bet amount.
The Joker Bonus
Landing three jokers in a single spin, whether they be the ones in blue or the super jokers, can unlock the joker bonus. This will be a cash prize, again relative to your bet amount, which will go straight into your prize pot.
Buying Extra Spins
After your initial spins and your free spins have all been used, there is a way in which you can attempt to complete the Slingo table. A price for each extra spin will be displayed on the spin wheel so you can decide for yourself whether it is worth going ahead.
If you are happy with your wins from that spin, then by all means, you can collect the prize and start afresh with another game.
For games where you think you may be able to get another Slingo with one or two more numbers, it may be worth considering the extra spins. The cost per extra spin will increase the more you do it, so be sure to check the amount before you do it!
Any free spins won will reduce the number of extra spins available. Say for example, you land two free spins, you can purchase an extra 6.
The Judgement on the Jokers
We love this game. At first we didn't know what to expect, but as the gameplay becomes clear, it is an enjoyable change from the usual slot layout. We have an extra dimension here and it makes for a fun game.
One thing to be careful with is the amount to pay for the extra spins. It can jump up significantly between spins, and you should look at your current wins and see how much of that you will be staking on an additional spin.
While there are a variety of different faces on the reels, they are not difficult to get to grips with, and if you're looking for something different to the norm, you can try this out.
Slingo Extreme Slot FAQ
What's the RTP?
The theoretical Return to Player (RTP) value of Slingo Extreme is 95%, going with the best strategy of choosing the numbers. It is a game of medium variance, as you can win quite often, and the prize money can vary, too.
What else might I like?
If this unusual game is your new favourite, why not try out some more wackiness with Family Guy or Baywatch.
Or, if you want to try out a different twist on the slots, you could have a look at Wheel of Fortune Triple Extreme Spin.