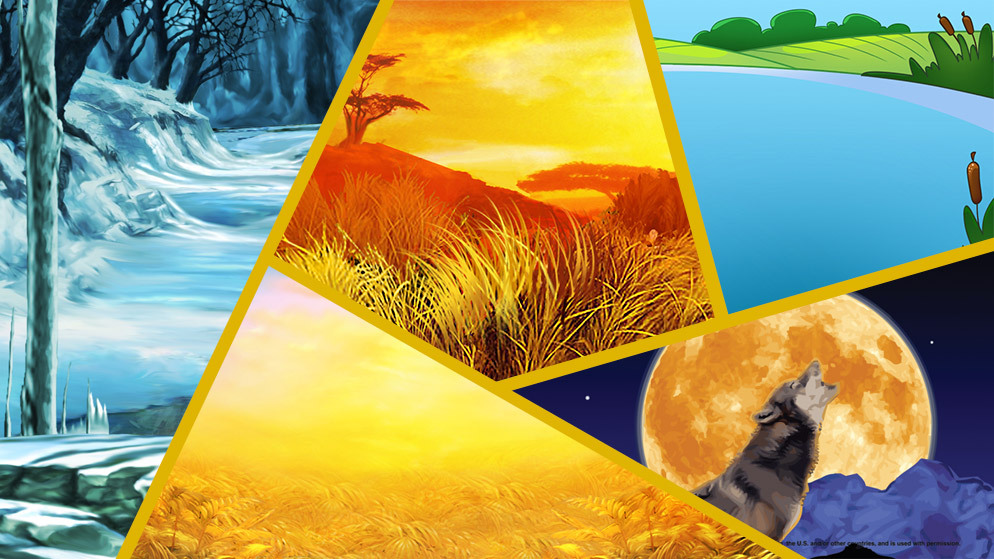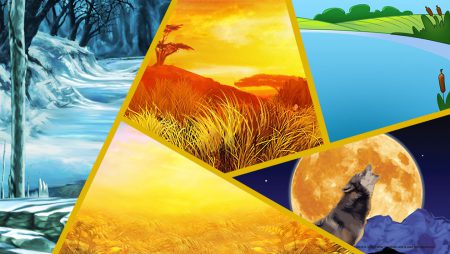 We all love a themed slot of some kind, and animals are interesting creatures at the best of times. We've rounded up some of the most popular animal slots available and ranked them so you can pick and choose which wild animal game you will play next.
From wild rhinos to little ducks, there's an animal slot to suit your taste. Let's get exploring the wild animals out there, shall we?
Raging Rhino
Four thousand and ninety-six is a big number. It is also the number of ways in which you can win in the Raging Rhino slot. This isn't the only brilliant thing. There is a bonus guarantee so that you will never leave a Free Spins round with less than ten times your bet. Liking the sound of it so far? Thought so.
We're back in the scorching heat with this wild animal game, and you can expect to see not only the rhinos sticking their heads out of their spaces but crocs, cats and birds. It is by all accounts, a real wild animal slot.
If you're wondering what looks different with Raging Rhino, it could be that it has one more reel than the other animal slots that you'll see. Could that extra reel be the difference between a nice win and a great win? With some lucky landings, you may have the potential to benefit from the sixth reel.
The only complaint we've got is that we've not seen much rage from the Raging Rhino. With the bigger wins, a stampede of them can run in position on the reels, but it's nothing too frightening you away from the screen.
All in all, a generous animal slots game if you can spin some lucky results.
Play it at Kerching, Betfred and O'Reels
Rating 8/10
RTP: 95.91%
Cats
When you hear 'cats', you may think it refers to some fluffy house cat which will sit on your lap and watch tv with you. Trust us, you wouldn't want one of these cats sat on your lap. We're talking big, wild cats of the Savanna grasslands. Expect to play with Lions, Tigers, Leopards and the most valuable Panthers in the Cats slot.
One stand-out unique feature amongst the usual free spins and wilds is the double symbols, which can count for two symbols within one space. Use these fantastic symbols to create and extend winning paylines, perhaps even doubling your potential wins, and you could get more than you bargained for.
It's got quite a dated look, but for this animal slots theme, it works. Jazzing up the standard slots with an extra feature was a shrewd move by IGT.
Play it at Kerching or Betfred Casino.
Rating: 6.5/10
RTP: 93.04%
Siberian Storm
More wild cats here! This time they're surrounded in ice and snow, instead of sunset. Siberian Storm is one of the wild animal slots with just as wild looking reels. Adding an extra twist to your gameplay is the Multiway Xtra feature which means you have 720 ways to win in both directions.
You will see free spins and scatters which can lead to multipliers, as well as multipliers.
A snowy special in its own right, if the unusual layout is something you're keen on, then you'll enjoy the look and features in this one!
Look for quality not quantity in bonus features here, as the Multiway Xtra might make a difference to your wins.
Spin at Betfred Casino, or try out the MegaJackpots version at Jackpot Jones.
Rating: 7/10
RTP: 94.26%
Wolf Run
Wolves are a symbol of courage and strength (and a high-value symbol on these reels), so you've every reason to become a wolf fan. There is an undeniable Native American feel to Wolf Run, and it's no surprise, as they feature prominently in the mythology of nearly every Native American tribe.
Let's see if the wolves can provide you with some strength to land some winning paylines in this animal slot. IGT has taken things back to basics with Wolf Run, offering a dreamcatcher bonus which offers re-triggerable free spins, and some howl-worthy Wilds.
The graphics are pretty, um, retro, but indeed very colourful, so it's still lovely to watch as the rainbow trickles down the reels with each spin.
Back to basics, give it a chance. Play at Betfred Casino, or try out the MegaJackpots edition at Jackpot Jones.
Rating: 6/10
RTP: 94.98%
Scruffy Duck
If you fancy switching to something a little tamer, you could have a go on the Scruffy Duck slot, from NetEnt.
Bringing a light-hearted, bright and colourful cartoon splash to your slot playing, this slot follows a family of ducks with a distinct 'ugly duckling' vibe about it.
This animal slot is set on a pond. You've got the businessman dad duck and a mum with a huge quiff. Then you've got the kids, one of which looks the part wearing a backward cap and carrying a boombox on his shoulder. The cute little 'scruffy duck' can transform into a beautiful swan during the wild feature.
You may have thought this animal slots game would just cover the basics, but there are multipliers, symbol removals, colossal wilds and all sorts of quirks in this game to help you make the best of your reels. While these features may not match up to the cinematic elements we often see in NetEnt productions, these features seem plentiful compared to the other animal slots.
As a result, it gets a generous score from us.
Try it at Temple Slots and O'Reels.
Rating: 8/10
RTP: 96.38%
Have a Prowl Through this Pack of Animal Slots
Well, that's it. Our rankings of the top five animal slots you can play right now. You might like some, love others and hate another, but hey, isn't that why we have so many to choose from?
Have a spin to see if you agree with our rankings, and judge these wild animal games for yourself.
If you're looking for some further inspiration on great slots to try, have a look at some of the best NetEnt games, or our favourite Music Themed slots!