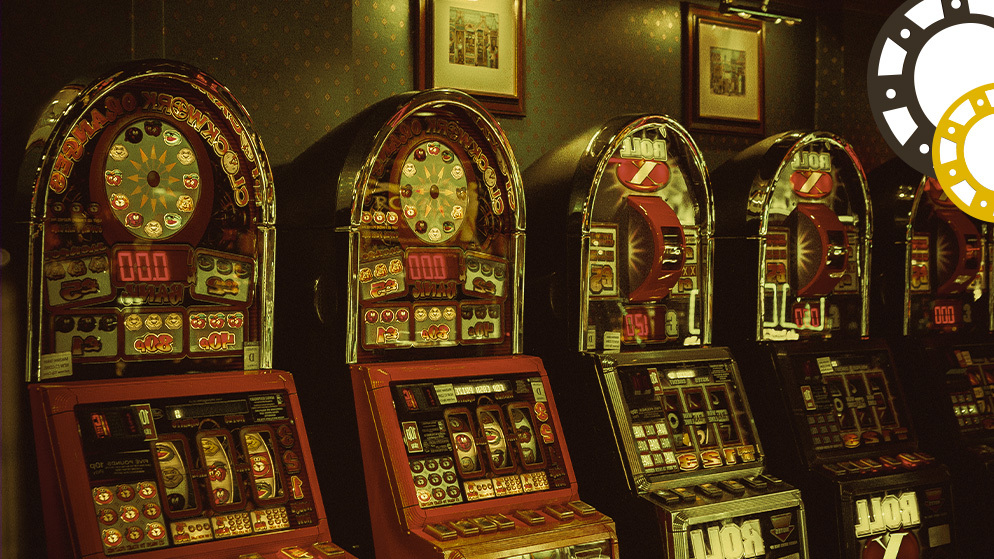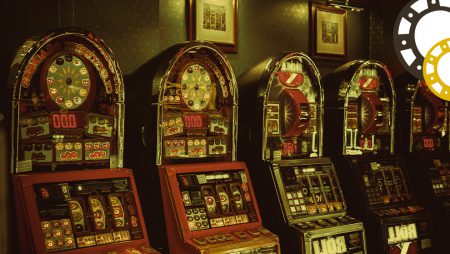 If you are a newcomer to the growing world of online slots, then let us help you understand all of the components which make each game out there individual. There is so much choice that it can be difficult to decide where to begin. Don't worry, you can use these elements within our slot machine guide to decide what is most important to you. This way, you can streamline the types of games you wish to play.
Our online slots guide breaks down the slot information so that it is easy to understand. Once you're clued up on a slot's make-up then you can go ahead and decide which components are the most important to you.
As well as some of the standard features within slots, we have identified a few other terms which may need clarifying, so that you know exactly what to expect with each slot game.
Without Further Ado, Here's our Slot Machine Guide
We hope that this online slots guide covers all of the questions you may have when looking into slots for the first time.
Reels
Perhaps the easiest thing to spot with a slot is the number of reels it has. Reels are what make the slot spin. Usually, there are between three and six vertical reels lined up alongside one another.
Each reel tends to have around three or four positions on it, which will display the symbols as they spin around.
Imagine the traditional one-armed bandits, where you would pull the lever to trigger the reels spinning. Online slots function in much the same way, except there is simply a spin button instead of a lever.
Paylines
In short, paylines are the available number of ways in which you can win on a particular game. Paylines will run from one side of the reels to the other.
Usually, you need to create winning payline matches from the furthest left reel towards the right but, in some special games, they may work in both directions.
Depending on the game itself, as well as the provider, the paylines can either be fixed in place or adjustable. If they are fixed in place, it means that every possible payline will be in play with each spin of the reels. If not, you can choose how many of the paylines you would like to keep active.
The traditional slot machines started with a single payline across the middle of the reels. Now, some slots can have over 200 ways to win! Yes, on a single game! To clarify how many paylines a slot has, and to see where they lie, click on the game's information or pay-table button and it should be there.
Bets
In some cases, if paylines are fixed, you may be simply shown different bet values. You can choose one of the values and that will be your total stake per spin.
There are some slightly different ways in which you can personalise your bet, too.
Should you be given the option, as we've said, you can decide on how many paylines to play. You can then choose a coin bet per payline in play. This means that the coin bet will be multiplied by the number of paylines you have active.
Sometimes, you will also have the opportunity to add extra weight to a bet by staking multiple coins on paylines. This will increase your total bet, but also increase potential payouts, too!
Just remember to bet within your means and check the total bet amount before you start spinning!
Return to Player
RTP for short, the Return to Player value is an average calculation of the percentage of money staked which is paid out in prizes.
Hypothetically, with a slot which has a theoretical RTP of 95%, on average, from £100 staked, players might tend to win £95 back.
Slots players will use the RTP to decide on the generosity of a slot. Keeping it simple for the purposes of our online slots guide, it is just something to determine whether they might get a better potential return from one slot to another.
Generally speaking, an RTP between around 95% and 97% is considered good, and anything higher is excellent.
Slot Variance
Variance and volatility are both words used to describe this particular element of slot games.
In essence, low variance means that you are likely to get small wins, but perhaps the slot pays out quite regularly. Contrastingly, a high variance slot means that there is potential for big wins, but they are unlikely to come around often.
A medium variance slot, naturally, falls somewhere in the middle.
It comes down to personal preference as to whether you would prefer to play a high, medium, or low variance slot. In fact, it may not be a deciding feature at all, but it is something to be aware of before you play.
Wilds
While there are plenty of wild themes of slot out there, in this slot machine guide, we're talking about a different kind of wild.
A wild is a special symbol which appears in almost all slot games in various forms.
The beauty of the wild is that it can substitute for any of the standard symbols within a game, helping you to create, or even extend, winning payline combinations.
In some slot games, you can even get a multiplier applied to wild wins. If this is the case, it should be shown in the paytable.
Scatters
Another common bonus feature is a scatter symbol. These can take many forms, depending on the theme of the game, and can unlock all sorts of things. Sometimes they may trigger a bonus game. In other games, they might be a gateway to free spins. Whatever the feature, you know you're in for something special when the scatter symbols appear.
Symbols
Each game will allocate some type of hierarchy to the symbols. Usually, the higher-value symbols will be closely related to the theme of the game, and the lower-value symbols will perhaps be smaller symbols or, quite commonly, card symbols.
Again, a glance at the paytable will give you exact payout values for each symbol, if you would like to know.
Bonuses
We have covered the wilds and scatters in our online slots guide, but there are endless other bonus features which are unique to each game.
For example, you may be transported to another screen and be able to select objects to reveal prizes or direct the way for the game's character.
As the technology behind slot games continues to develop, there could be new types of bonus features cropping up very soon.
Jackpots
You may find that there are two versions of one game; a standard version and a jackpot version. There are also some games which are made as part of a jackpot series.
These types of games have progressive jackpots, which are contributed to with a fraction of each player's bet.
Most jackpots are randomly activated and, so long as you bet with real money, you are likely to be eligible.
Jackpots may be in tiers, such as a mini jackpot and a mega jackpot.
Whenever the jackpot is won, the value will reset to a seeded amount. Don't worry, it doesn't go all the way back to zero!
That Wraps Up our Slot Machine Guide
We reckon our online slots guide contains all the info you need to get started with your slot playing. Once you've got to grips with this, you could also have a look at different casino bonuses if you're a new player, or find out about wagering requirements with online casinos.
If you're looking for some guidance on which of the top slot games to try, why not have a look at our Top Video slots? or how about some Famous Faces?
Please, whichever casino you choose to play with, and whichever slots you are trying out, remember to gamble responsibly. Play within your means and only if you are 18+.