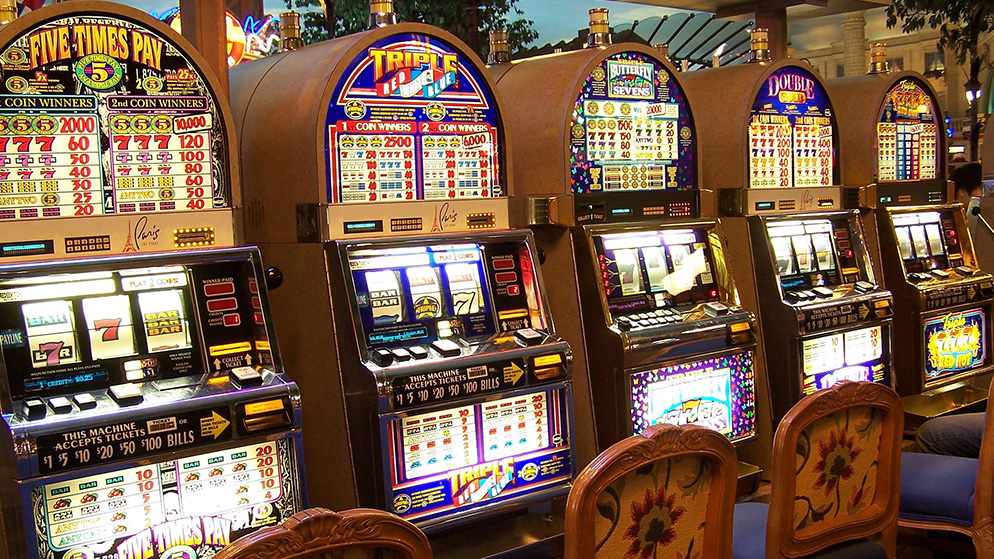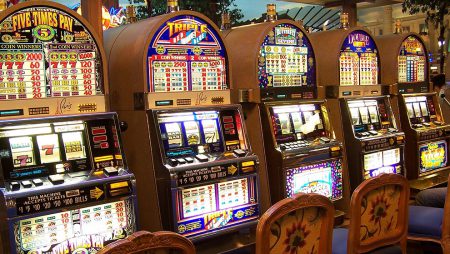 Slot games have developed a heck of a lot since their early days in the form of one-armed bandits in European casinos. The progression from land-based slot games to the huge variety we have now has developed slowly over many decades. What started with 3-reeled fruit machines with one way to win can now be a 5-reel movie-themed slot with 20 paylines. Having more choice means that there is something for everyone! Now let's dive into how slot games came to be what they are today.
Back in the Day
Some of the oldest casinos in the world are scattered around Belgium and France, but the oldest casino sits on the Grand Canal in Venice. The inside of the Casino di Venezia looks very different from the Vegas-style you imagine when you think about casinos. It was opened in 1638 for the highest of society and sparked a casino craze in Venice which then trickles out into other countries.
Today in the Casino di Venezia – yes, it's still open! – gamblers can still play table games like Blackjack, Poker and Roulette. There are also hundreds of slot machines for those who prefer slot games.
Monaco was, in fact, the first city to build a modern casino featuring table games as well as slot games.
Las Vegas had a lot of construction and development taking place, and the workers needed something to keep them entertained after work. Gambling slowly grew in popularity in Vegas in the early 1900s, becoming legal in one particular building in 1931.
As you can imagine, the rest, as they say, is history!
Traditional Slot Games
Originating as poker machines, actual slot machines were invented in the late 1800s.
Charles Fey was a mechanic who invented the first slot machine with automatic payouts. With three reels and a winning payline across the middle of these reels, the highest payout was for matching three bell symbols.
Slot machines were banned in 1902 in America, and yet the brains behind them continued to make them. To get around the ban, they changed the slot games into fruit machines which would pay out chewing gum and sweets instead of money!
Can you see where the influences are coming from now? Fruit symbols and bells remain relevant in many slot games today.
Slot Games Through Time
In the 1960s and 70s, the industry saw the creation of the first fully electromechanical slots and the first video slot, too. They were still operated by the pull lever on the side, keeping that familiarity for players.
Fast-forward to the 90s. The internet is becoming more widely accessible, and it's time for the first online casinos to mark their territory.
In the beginning, it was just the classic table games which people could play online. Slot games joined the party not long after, though.
Slot games soon became more popular in the online casinos than the traditional games, and this was all the motivation that slot providers needed to innovate and excite with new slot games.
Modern Slots
Design and functionality of modern slot games are what keeps players coming back. The variety of offerings from slot developers ranges from high-quality video slots with multiple fantastic features, to some which simply mirror the fruit machines of bygone years, keeping it classic.
From retro themes to cinematic, film-inspired spectacles, all bases are covered. Whatever your preference, you can rest assured you'll find a genre of online slots that you love.
Being able to house a large number of slots, all of which are accessed online means there is scope for new games to come without worrying about space, as people might in land-based casinos. In countries where online gaming industries are advanced, there are mobile versions of games and apps to play on the go.
Jackpots, Payouts and More
There is more variety between slots than just how they look.
Within the design of each game, there can be more symbols in one than there are in another, each of them with different payout values. Some wins will be multiplied by your entire bet whereas others may be multiplied by your bet per line.
When you find a new slot to try, you can click onto the pay-table to see exactly what each symbol combination is worth, and which symbols have the most value.
Each slot game can have a different return to player than another. Return to Player (RTP) is the theoretical payout over time. For example, an RTP of 97% would mean that for every £100 staked, you could win, on average, £97 of it back.
Progressive Jackpots
As payouts change, so do the jackpot payouts. There are even some games which have progressive jackpots.
A progressive jackpot is one which continues to grow as more people play the game, and a lucky winner will win it at some point. Once it is won, the jackpot will reset to a particular amount.
In order to stop people trying to guess when the jackpot will strike, these machines can constantly generate random numbers, even when the game isn't played. This makes the likelihood of a jackpot landing completely random, giving a fair chance to all players.
Who Can Play at Online Casinos?
The legal age for gambling in the UK is 18, so if you are 18 years or older, you will be able to play. It is likely that you will need to provide proof of your age with some kind of valid ID, so be prepared to submit it if you are asked to.
Find Your Favourite Slot Games
Once you have found out if it is legal to play in your state, and if you are above the minimum age limit, then you can start exploring the vast selection of slots available online.
Check out our blog for inspiration. There's music slots, Asian-inspired ones, and the Rainbow Riches collection to get you started.
Gamble safely and have fun!