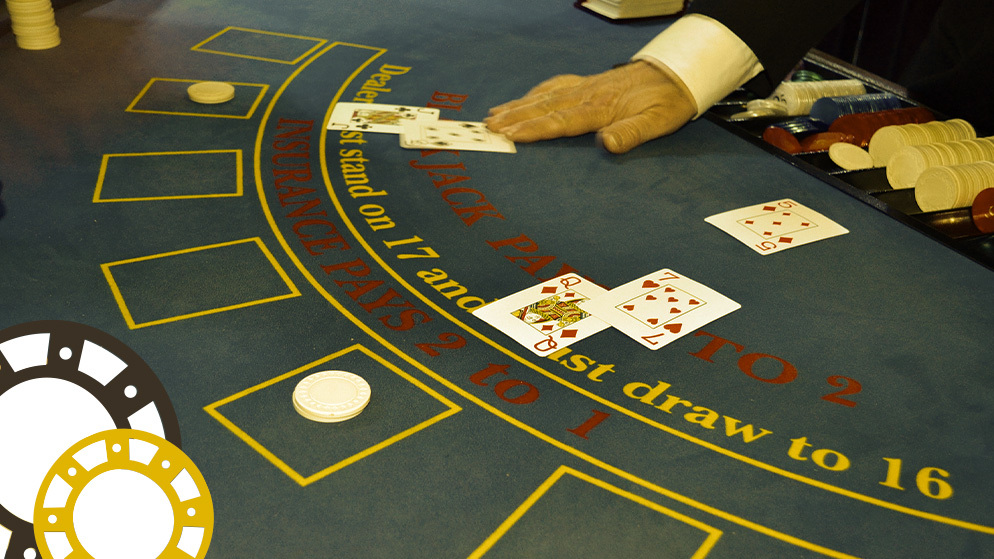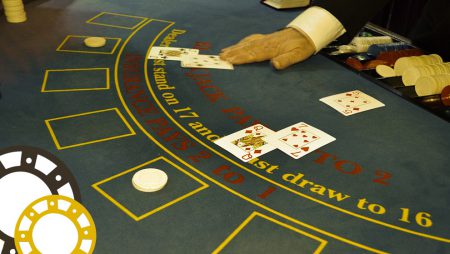 Whether you've got questions, qualms or queries about online live casino games and providers, we are confident that this guide can settle any uncertainties you may have.
We have provided information on what a live casino is, how they work, the different games and providers out there, and more. Take a few minutes to read through our live casino guide so you can be clued up on them before you choose one to play at.
Some of you may have played the classic table games at land-based casinos and be looking for how the online live casino games match up. Others may usually be bingo or slot players but want to know more about live casinos. Either way, we're here to help.
What is a Live Casino?
This is quite self-explanatory, in that there is a live dealer at a location who takes on the role of the croupier at a land-based casino.
A live casino bridges the gap between the real thing and online gaming. The two marry together well, creating a real casino experience for players whether they are on desktop or mobile. The technology has developed massively over the past two decades, meaning that not only can users play live casino games outside of the casinos, they can also play on the go, should their devices allow them.
How does an Online Live Casino Work?
Simply put, you are playing against the dealer, rather than a computer. For any players who have concerns about the fairness of online casinos, although they are all regulated equally, having a dealer there can make it feel more like the real thing.
Different casino providers can host their live casino streaming from anywhere in the world, but most of them run 24/7 and whenever you sign in, you will see a dealer at the table ready for you to place your bets.
In the studios that the live casino games are streamed from, the dealers stand in front of a green screen behind the table. This means that with each game you play, you may see a different setting, such as the classic grand Vegas casinos, or somewhere a little more reserved.
With an online live casino, just like at the real tables, you may have to wait a few moments for other players to place their bets. If you were playing against a computer, you could play at your own pace, so just bear this in mind. You will have a designated time window to place your bets and when the dealer calls for no more bets, that is it.
Whether you are playing a live casino or against the computer, the set-up of the table tends to look pretty similar, and realistic, across providers. You select your chips and place them on the table in the chosen position, dependent on which game you are playing.
Are They Safe?
Yes. Just make sure you play at a licensed casino. NetEnt and Evolution Gaming both have great quality selections of casino games and are regulated within the industry.
What Games Can I Play?
Think about the table games available to play in a land-based casino. You can play all of them online somewhere.
Roulette, Blackjack, Poker. There will be a live casino somewhere for you to try each of these.
The great thing about an online live casino is that you may be able to find more variations of your favourite table games. At Betfred live casino, there are even some themed games, such as Age of the Gods Roulette or even Football Roulette!
Where Can I Find a Live Casino?
With a multitude of online casino brands out there, you have plenty of options.
Check out the extensive collection that O'Reels has by clicking on the 'Live' tab on its homepage, or explore the NetEnt Live Casino games at Prospect Hall.
Betfred has all kinds of live casino games available, too.
Kerching also has an offering of live casino games, such as Lightning Roulette.
Can I Chat With the Dealer?
Yes! In most of the live casinos, there is a chat function where you can type to the dealer and they can talk back to you. This helps to create more of a rapport with the dealer, just as you might in the land-based casinos.
Plus, any questions, you can get them answered instantly by the dealer.
If you are playing with multiple players at a table, you could also use the chatroom to get to know them, too. They may even congratulate you on a win, if you're lucky!
How Do I Leave a Game?
If you are ready to leave the live casino game you are in, simply wait for the current round to end and then click the 'X' button to exit your session and return to the game menus on the previous page.
Sometimes, the live casino games can pop out into a separate window, in which case, you could just click to close the tab or page.
When the Fun Stops, Stop
Remember that whichever game you are playing, whether online or otherwise, if you are no longer playing for enjoyment and within your means, stop playing.
Although you are playing online in a virtual environment, do not forget that it is real money you are playing with.
Should you feel like you are developing a problem or would like to seek some guidance regarding responsible gambling, visit begambleaware.org for support.