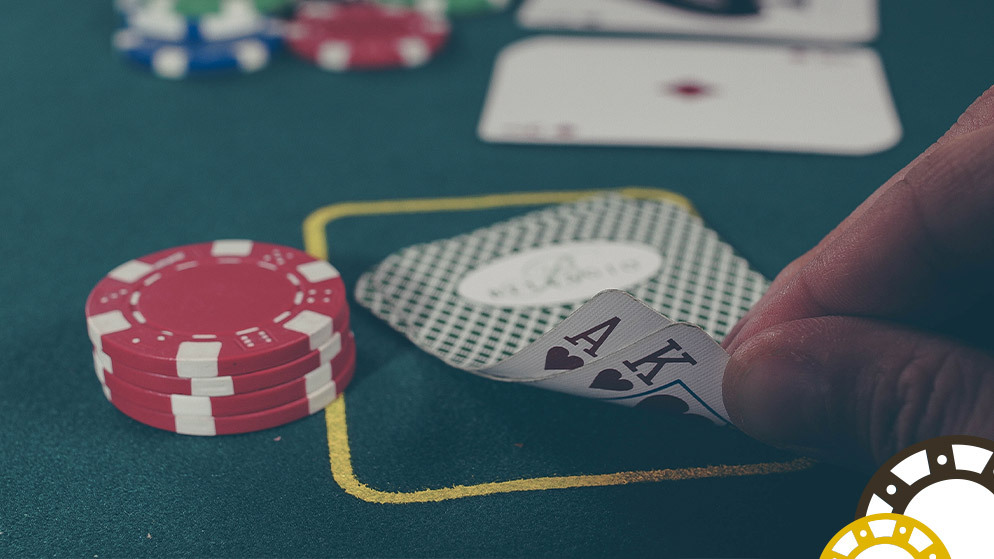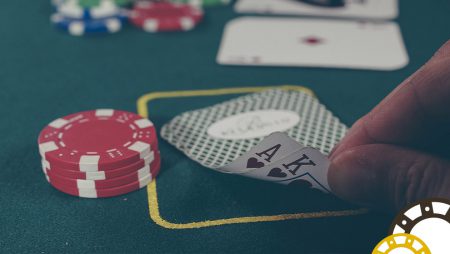 When you think of poker, you may envisage the classic table game in the casino. You wouldn't be mistaken, but with online poker, there are different forms of the game to be tried out, each with their own little quirks.
Whether you are looking for an introduction on how to play poker or an outline featuring the different variations of the game, we've got it all covered in this useful poker guide.
So, first we'll introduce the basics of how to play poker, and then we'll explore the different variants.
A Beginner's Poker Guide
Winning in poker is decided by the hand of cards you end up with, and if your hand beats the others around the table. Getting to grips with the different hands in poker, as well as the order of value which they fall in, will help you to eradicate any avoidable mistakes, such as thinking you have a winning hand when you don't.
Luckily, in the online world of poker, you won't end up looking like a fool to others around the table, because you are in a virtual environment. You're probably just playing the dealer, and there is a computer to work out your hand for you. Phew!
Nevertheless, it is good practice to understand how to win, and how one hand beats or loses out to another.
There should be an in-game poker guide with each game you play, perhaps each with a little addition, depending on the game. All of the hands in this list are generally valid across all poker games as standard.
Royal Flush
A Royal Flush is the highest-ranking hand, featuring the cards with the most value. Plus, with 'Royal' in the name, you can easily remember that the picture cards will need to be involved to have this hand.
If your hand consists of cards 10 – Jack – Queen – King – Ace, all in the same suit, then congratulations, it looks like you have a Royal Flush.
Straight Flush
Now to remember this one, just know that the Royals need not be involved here. So, long as all of the cards are the same suit, and in numerical sequence, then you should be alright.
For example, 9 – 8 – 7 – 6 – 5 in the same suit would constitute a Straight Flush.
If both you and the dealer have a Straight Flush, the hand with the highest value cards will most likely take the win, although prizes can vary between games.
Four of a Kind
A hand with four matching values will land you what is aptly named the Four of a Kind.
Most games are played with a 52-card deck, so four of a kind would include a card of every suit, such as four tens.
Full House
Packing two combinations into one hand is the full house.
To achieve this hand, you will need to have three of a kind and a pair.
Three of a kind follows the same rules as four of a kind, except you just need three. Easy.
And a pair, well, that's the same again, just with two cards.
So, a hand featuring both of these will get you a Full House. Again, if you and the dealer have the same hand, the highest-value hand will win.
Straight
Taking inspiration from the flushes, a Straight is a hand which features any sequence of numbers, but it doesn't matter what suit they are.
Be sure to double-check your hand to make sure you aren't mistaking same-coloured cards for cards of the same suit, because the rankings, and pay outs for wins will be different.
A straight could be 8 – 7 – 6 – 5 – 4 with a variety of suits.
Three of a Kind
As mentioned already, this one is pretty self-explanatory, and the suits don't matter.
Two-Pairs & Pairs
Two-pairs and pairs are unlikely to have much difference in value and, again, are easy to understand.
High Card
The last ranking hand, if there is nothing else you can create from the cards you have been dealt, is the high card.
This simply looks at the highest card in your hand.
Placing your Bet
Your choice of chips should be displayed somewhere at the bottom of the screen, and you should be able to mix and match with the values to personalise your bet.
In standard types of poker, you will place a bet before your cards are dealt and can then play or fold, depending on how good your hand is.
If your hand isn't great, you don't have to play it. We would suggest that you start by just playing your good hands and give yourself time to practice your poker face before you start bluffing your way through.
Variations of Poker
Now that you know how to play poker and how each hand ranks, it's time for you to explore the different types of poker games out there.
With more new games being released quite often, the casino software developers seem to keep finding new and interesting ways to put a twist on the classic poker game.
We have hand-picked some of our favourites especially for this poker guide.
Casino Hold'em Poker
This is a true online creation of the famous Texas Hold'em game of poker. Keeping things classic, there are versions of this game out there from NetEnt and Play'n Go.
It's you against the dealer in what is almost a carbon copy of the poker tables in a land-based casino.
You can play the NetEnt version of Casino Hold'em Poker at Temple Slots, and there is another variation of the game at Kerching.
Betfred Poker
Betfred has a couple of variations of poker for you to try amongst its selection of table games.
There's Three Card Poker, in which the top rankings are a straight flush, three of a kind, and a straight.
You could also try out Bonus Poker, or its variants, 'Double Bonus Poker', and even 'Double Double Bonus Poker'. With each edition of these games, there are different types of bonuses to be won during gameplay, if you're looking for some extra excitement to add to your game.
Jokers and Other Variants
There is quite a large selection of games which include the joker.
In standard games, the joker is taken out, but some casino software providers have found a use for the joker as a bonus feature, which adds an extra level of potential prizes to your game.
Prospect Hall Casino has a great selection of video poker games featuring jokers, which you can find on the side menu of the homepage.
How about a number two that is wild? Deuces Wild and Temple Slots have got you sorted on that front.
Fancy your chances at Blackjack instead? Read our Blackjack blog for an introduction to the famous game of 21.
Bonus Round Poker Guide
This concludes our introduction on how to play poker, as well as a guide to a couple of variations of the game across different casinos and game providers.
If you are looking to sign up to a new casino, there are many fantastic welcome offers across the board, some of which we have listed here for you:
Terms and Conditions apply to each of these welcome packages. Please check the fine-print and wagering requirements of your chosen offer before you sign up. You must be aged 18 or over to play.
Wherever and whatever you choose to play, please gamble responsibly. Know your limits and set a budget so you can play within your means.