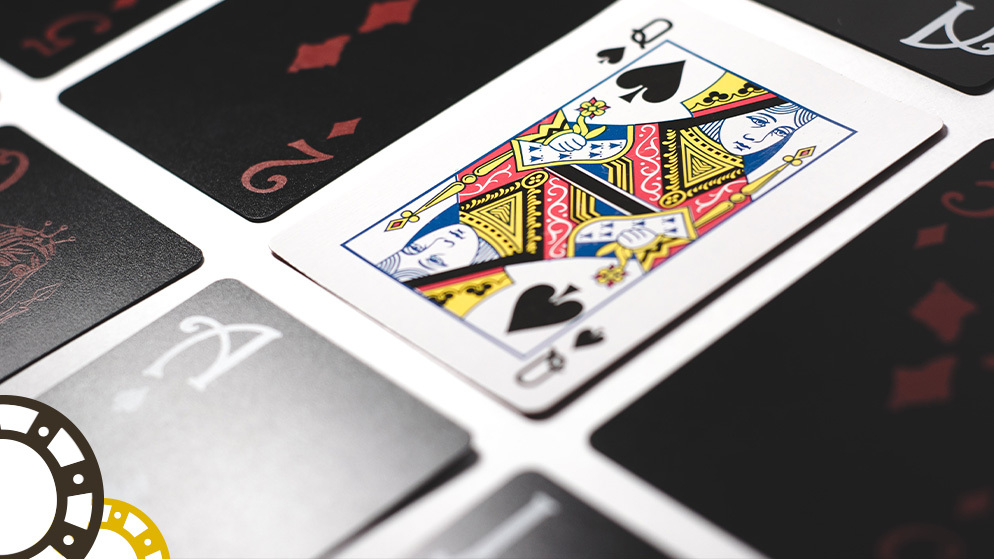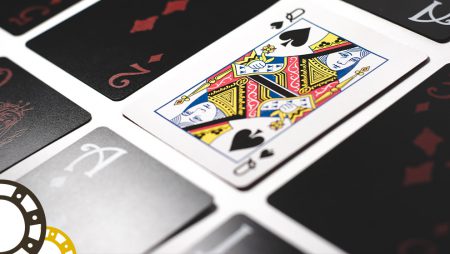 It's a classic table game, we all know that. You will have seen it played in films and TV shows over the years, but do you actually know the rules of Blackjack?
If you're not entirely sure of how to play Blackjack, then fear not. Before you get stuck in and take your seat around the virtual table, make sure you're clued up on the rules of the game.
Usually, with online Blackjack, it's just you playing against the dealer, even if there are other players or multiple hands around the table. Most games are played with multiple decks of cards, to make things fairer and to prevent card counting.
Rules of Blackjack
Let's start with the general rules of Blackjack.
Quite simply, the aim is to get a hand which equals 21.
You are dealt two cards. If you crack it with the hand you are dealt, you'll most likely be the winner.
There is a little more to it than that though, unfortunately, you can't be dealt a Blackjack every time!
Placing Your Bets
When it comes to deciding how much to stake per game, it is pretty self-explanatory. Selecting the chips might be the only thing you are familiar with, about how to play Blackjack, if you have played other table games.
It's easy. Different coloured chips have different values, usually ranging from £1 to £100.
To place your bets, click on the chip value you wish to bet, and then click on the bet box. Press two or three times to add extra chips on, and so on. You can mix and match between chip values, too.
Changed your mind? Click the chip with an X in and then on the chips placed to remove them. If there's not a chip like this, there will probably be one which says 'clear' and will do the same thing.
The majority of Blackjack games online will have easily visible buttons for you to press when you want to play, stick, or hit.
Sticking, or standing, as it is often called, is when you are happy with the hand you have got and don't want any more cards.
Hitting, contrastingly, is when you would like to be dealt another card. So, you need to choose the appropriate button depending on the state of your hand.
Getting to 21
First, let's establish the value of the cards.
Cards two to 10 will hold their numerical value. It's the picture cards which are interesting.
The Ace can be worth either one or 11 and is interchangeable depending on the hand you are dealt.
The King, Queen, and Jack all have a standard value of 10.
So, for example, if you were dealt a Queen and an Ace, you would have Blackjack. Equally, if you had an Ace and a 10, that would be Blackjack, too.
Should you be dealt two Aces, don't worry, you're not 'out'. It would either stand as a two or a 12.
If the value of your hand goes beyond 21, you're bust.
Other Ways to Win
You don't always have to get Blackjack to win.
If you manage to make a hand totalling 21 with more than two cards, you may still be in with a chance to win, provided the dealer doesn't have Blackjack.
Usually, the dealer has to deal themselves another card until their hand goes beyond 17. Sometimes this could take them near to 21, other times it will take them beyond 21, which is bust.
So long as your hand is higher than the dealers, you may be still able to win.
Payouts
Any winning hand which isn't Blackjack will usually pay out at 1:1, and a Blackjack at 2:1 or 3:2.
This may vary slightly across casinos, but they should be displayed somewhere on the screen or the in-game instructions on how to play Blackjack according to the rules of that game provider.
Additional Bets
There are a few additional bets which you may be able to take advantage of during your gameplay.
Both bets are popular and within the general rules of Blackjack. If your hand is eligible for this extra bet, then a button should pop up for you to press, should you wish to play it.
Insurance
An insurance bet is essentially a side bet that the dealer will get Blackjack, and it is played separately from your main bet. If you win with an insurance bet, you can get a payout of around 2:1.
Split
If you are dealt two cards which are identical in value, you may be given the option to split in some variations of Blackjack.  With a split, you can create a second hand and try to beat the dealer with it. You will most likely have to double up on your bet to play a split hand, so double check before you do it.
Double Down
Deemed one of the most thrilling moves in Blackjack, the double down is for the players who are super-confident that their next card will finish off their hand.
In the rules of Blackjack, doubling down allows you to double your bet in the middle of a hand in exchange for one extra card.
Once you double down, you aren't allowed to hit any further cards, you must stand with the total that the last card gave you.
It is a tactical bet when playing against others, especially timid players around a real table, but when playing Blackjack online, it's all about trying to strike at the right time, to beat the dealer's hand.
Make sure you don't get too big for your boots with this one, as it won't always pay off. There are some situations where it is better to double down than others, but we will leave that strategizing down to the experienced players.
With each casino and software provider, rules can vary on when you can and can't use the double down, but at least you now know what it is!
The Key Rules of Blackjack
This guide gives the basic information and guidance on how to play Blackjack. As we've said, the specifics can change between casinos and game providers, but the general rules of Blackjack remain the same.
Just keep the number 21 in your head and, hopefully, you'll get to grips with it pretty quickly.
We'd advise leaving the side bets until you are comfortable with how your specific game works. Once you're familiar with how to play Blackjack at your chosen casino, feel free to try them out, when the time is right!
If you want to learn more about other table games, you could read our guide on how to play poker.
On the hunt for some new slots to try instead? Take a look at our top video slots and land-based favourites online for a taste of the whole spectrum of games out there.
Wherever and whatever you choose to play, please gamble responsibly. Know your limits and set a budget so you can play within your means.
Casinos with Blackjack
Here are just a few casinos which have Blackjack games available, as well as their welcome offers for new players:
Terms and Conditions apply to each of these welcome offers so please check the fine-print and wagering requirements before you sign up. You must be aged 18 or over to play.