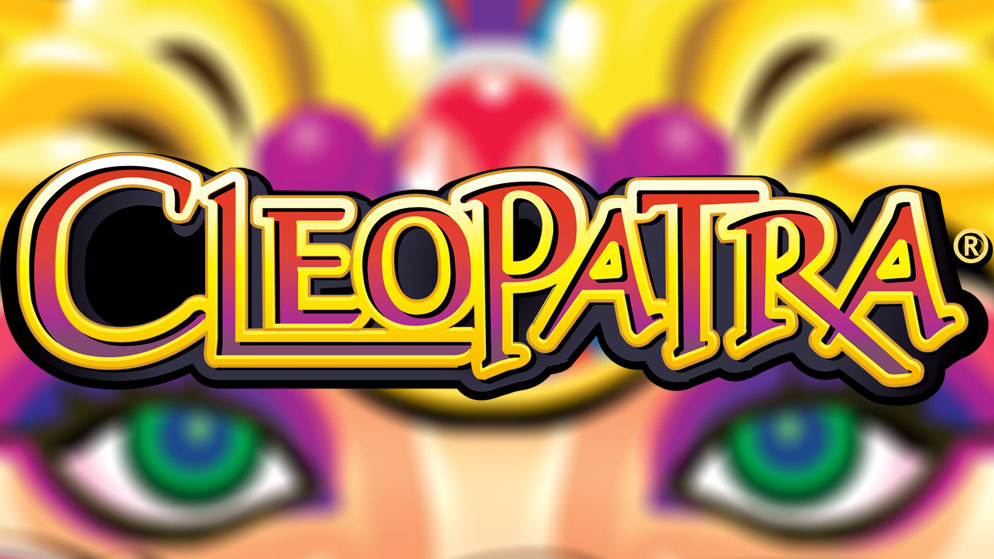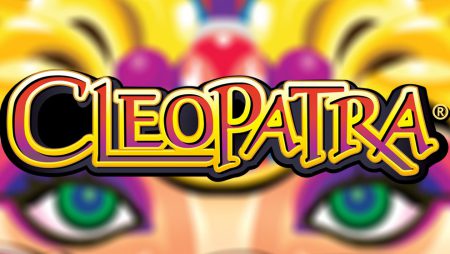 What is the Cleopatra Online Slot?
Cleopatra slots is an Egyptian-themed slot game, developed by IGT. There are 5 reels and 20 paylines to play in the game, with bets costing as little as £0.01. Each of the symbols in play features a symbol from Ancient Egypt, each with their own value.
There is no mascot as such, despite the game being themed on Cleopatra. The Cleopatra slot has scatters and spins waiting to be played, not to mention the jackpot in this casino game.
The Egyptian slots are usually a big hit with players, and this one is no exception. If you can tell your hieroglyphics from your pharaohs, this could be an enjoyable play for you. Have a read through our Cleopatra slot review before you jump in and play.
With 20 paylines to play on, and some unusual Egyptian relics to uncover, it remains one of the classic slot machine titles.
Graphics
Cleopatra slots is a golden wonderland, with more gold on the reels than could be imagined, making it a visually appealing game.
The icons on the reels are unusual and may be unfamiliar to some, but the colours and design are great and well thought out. The design looks dated, but obviously, it's Ancient Egypt, so that's what it's supposed to look like.
How to Play
It's easy to prepare your bet amount. Simply select how many paylines to play, and how much to bet on each line.
Beneath reels one and two, you'll see the – and + signs next to each other, showing how many bet lines are in play, and then the line bet, which is the weighting on each payline.
Underneath reel two you can see your total bet amount, which is the bet lines multiplied by the line bet.
When that's done, and you're happy with the figures, hit the golden spin button.
How to Win
Winning paylines are played from the furthest left reel, to the furthest right reel.
Whilst in most slot games, you need to match three symbols to win, there are some special symbols in Cleopatra which will award you for just matching two of the same symbols. We'll come to the explanation of the higher value symbols in a moment.
Bur first, the lower value symbols in this game are the standard card symbols, 9, 10, J, Q, K, A. The highest pay-out from these is 125 times your bet line for five aces on a payline. The 9 is the only lower value card which pays out for a two-symbol match; the cards from 10 to King pay up to 100 times the bet line for a five-symbol match, with the Ace paying the highest.
Each of the higher value symbols is in keeping with the Egyptian theme. Let's explore them:
Eye of Horus
You may have seen this eye looking at you before. Perhaps one of the more familiar Ancient Egyptian icons, the Eye of Horus symbolises power and protection. Will you have the power to win up to 250 times your bet line? That depends if you can land five of these eyes.
Crook and Flail
Land these and you will be channelling the authority of the pharaohs. The symbol has a golden background and for a five-of-a-kind payline can land you 250 times the bet.
Pharaoh's Cartouche
The oval shaped name plate was said to protect pharaohs from evil spirits. In Cleopatra, a lucky spin may let the cartouche bring you great things. If you land a full payline of Cartouches, they may keep the bad spirits away and you could be looking at a fantastic payout of 400 times your line bet.
The Lovely Lotus
The lotus flower looks like a cross between a brass instrument and a flower. It is in fact, just a golden flower, and can award you for matching between two and five on a payline. Taken from the thrones of the pharaohs, and maintaining its worth, the lotus could get you 750 times your bet amount for a five-of-a-kind match.
A Special Scarab
Ever heard of a scarab beetle? They were sacred in Ancient Egypt, and so the Egyptians carved gems into the beetle shape. Nice bit of history there, but back to the game, on the reels they're blue and gold on a green background.
The scarab is extra-special for you as you only need to match two of them on a payline to get a win.
If you have a lucky landing and match a full five scarabs on a payline, you could be looking at a pay out of 750 times your bet amount.
Ancient Egyptian Bonus
Wild Jackpots
Our title character Cleopatra could win you the 10,000 jackpot. Of course, she is the most valuable in the game, on the symbol with her eyes and her name. Match between two and five to reap the pharaoh's rewards, but you will need five to hit the jackpot.
This symbol is also the Wild symbol, so it can substitute for all of the standard symbols, so not only could she help you win the biggest prize, she can also help you to create and extend winning lines.
The Scattered Sphinx
Keep an eye on the merciless Sphinx, which is half human half lion. Let's hope the Sphinx is merciful in this game, though. The Scatter sphinx symbol can land anywhere on your reels, they don't have to be on a payline. Landing three or more of these will unlock the free spins bonus round.
Free Spins
Unlocking this feature will award you 15 free spins, during which period, all of your winnings are multiplied by three. You better keep the sphinx on your side if you want those multipliers.
Perceptions of the Pharaoh
Our verdict on Cleopatra slots is overall a positive one. The interesting symbols are intriguing, and the colourful layout makes for a game that is easy on the eyes.
The game has the standard bonus features of Wilds, Scatters and free spins, but it is easy to get engrossed in the symbols and forget about a need for extra bonus games. Often, the simple way is best, as it avoids confusion, and we know what we're looking for on the reels.
IGT's Cleopatra online slot is one to try, and if you'd like to get a feel for the game before you pay to play, there will be some demo versions out there for you to try.
Cleopatra Slots FAQ
What's the RTP?
The Return to Player (RTP) value in Cleopatra is 95.02% which is fairly standard for top games. It is a slot of low to medium variance, meaning that you are more likely to win smaller to decent payouts quite often rather than one large payout at once.
Any similar ones to try?
If you like the Egyptian themed slots, why not try the sequel to this game, Cleopatra Plus? Or if you would like to venture into Greek mythology, you could try out Golden Goddess at Kerching or Betfred Casino.