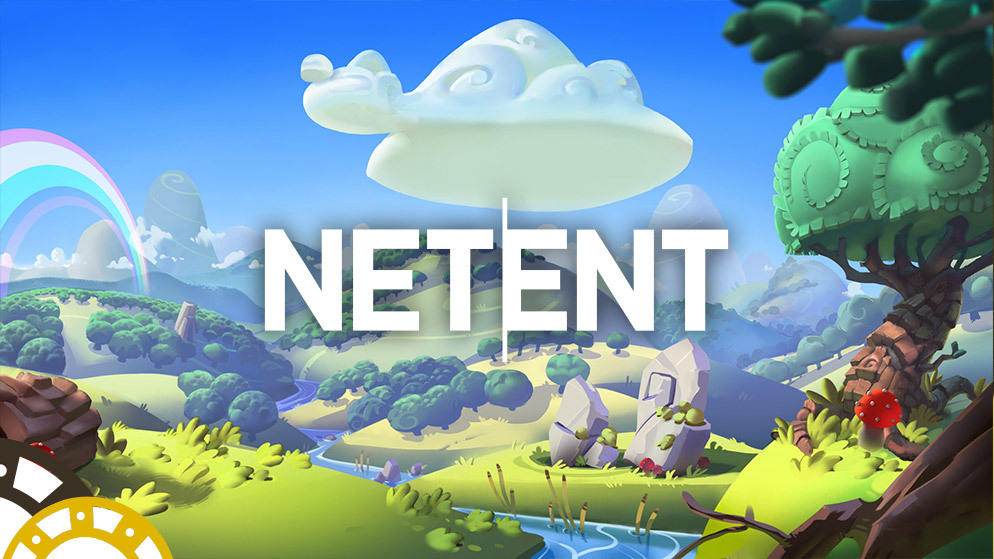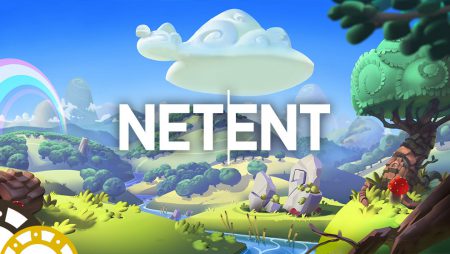 It's pretty much common knowledge that NetEnt never seems to let us down with new releases and video slots. After careful consideration, we have chosen ten of the most exciting NetEnt games for you to try out and listed the casinos where you can play them.
Prepare to be amazed – here are the best NetEnt slots!
1. Butterfly Staxx 2
If you ever played on the original Butterfly Staxx, you may have thought that the design and beauty could not be beaten. Think again, friends.
There are, of course, some familiar aspects which we love, such as the enchanting butterflies, wilds and re-spins.
Brand new for this slot is the butterfly frenzy, a pick & click element which we love. Choose from several butterflies to reveal either coin wins or progression to the next stage where you get more picks.
Probably the most noticeable new feature, however, is the multiple play areas. You can play up to three sets of reels at once, depending on how the triggering landings work out. Plus, it's all for a single wager. Even better!
Play Butterfly Staxx 2 at Kerching, Prospect Hall, Temple Slots, O'Reels or Jackpot Jones.
2. Conan
Barbarian by name, but how does the Conan slot weigh up? He's featured in films, books, video games and comics. Now it's his big NetEnt games debut.
If you're looking for multiple features, then this could be a strong contender for your next favourite NetEnt game. The quality of this slot is pretty much cinematic.
The reels contain hooks, swords, helmets and famous characters, with Conan obviously holding the most value.
We have been spoilt with multiple bonus features, such as tower wilds, mystery symbols, battle wilds, and linked reels, to name a few. We'd be here all day explaining them, so why don't you take a look for yourself.
Play Conan at O'Reels, Temple Slots, Kerching, Jackpot Jones or Prospect Hall.
3. Narcos
Does the name 'Pablo Escobar' ring any bells? You may recall him and his cronies from Medellin on the hit Netflix series. If not, we're headed to 1970s Columbia with Narcos. There are some dodgy goings-on and the cops are about to catch the bad guys.
No matter whose side you're on, you can't deny that Narcos is one of the most successful tv-to-slot NetEnt games. We are in awe at the graphics.
Familiar Columbian characters from the tv series are on the reels while you spin. Look out for the 3D symbols bursting through your screen in the drive-by as well as the locked-up feature, free spins and more.
It is all going on in Narcos, so if you like lots of variety amongst features and high energy, we would highly recommend a spin on one of the best NetEnt slots we have ever seen.
Play Narcos at Temple Slots, Kerching, Jackpot Jones or Prospect Hall.
4. Gonzo's Quest
How about a quest to find El Dorado, the lost city of gold with the Spanish explorer, Gonzo?
Gonzo's Quest is one of the most popular NetEnt games across the network, and it's easy to see why. Let us explain.
We've got avalanche reels which is a bonus in itself. Once you land a winning combo, the winning symbols are removed with more symbols dropping down, giving you an extra chance to try and land another win.
The free falls bonus feature accompanies Gonzo on his quest. While you may not think that there are many special features in comparison to some other NetEnt games, you will not be disappointed by the design and cinematic style which has gone into making this a joy to play.
Play Gonzo's Quest at Kerching, Prospect Hall, Temple Slots or Jackpot Jones.
5. Fisticuffs
Love it or hate it, boxing matches are always eventful to watch, right? Well, there are no weight classes in Fisticuffs; it's the massive guy against the tiny guy, so it's great fun.
Get your gloves on – its fight time.
There are heaps of wilds in this game with various functions. You've got standard and stacked wilds, straight and diagonal wilds.
The big guy is the straight wild and the little guy is the diagonal. Depending on how they land, one has the upper hand.
You could say that Fisticuffs is a knockout. It has the supreme quality visuals which we have come to expect from the very best NetEnt slots and brings a unique theme with lots of potential.
Play Fisticuffs at Prospect Hall and Temple Slots.
6. Dead or Alive
The next of the best NetEnt slots brings us to the wild, wild west. Don your cowboy boots and sheriff's badge, it's time to step into the saloon for some reels of fun.
Wild west wilds, free spins and sticky wilds await in Dead or Alive. Look out for 'Wanted' posters, guns and more. It's stripped back a little, taking us back to the saloons of yesteryear in a theme we don't usually see.
If you like less fuss but don't want to compromise on quality, you may well enjoy Dead or Alive.
Play Dead or Alive at Temple Slots, Prospect Hall or try out the sequel, Dead or Alive 2 at O'Reels.
7. Hotline
In Hotline, we're rewinding to the 80s in a Miami Vice-esque production.
The high-value symbols are detectives and a female bank robber. There is a wealth of 80s inspiration, but the design of the game itself is brilliant and so detailed.
Some of the team here at Bonus Round reckon that Hotline warrants a top spot amongst the best NetEnt slots solely because of its design, but there is more to it than that.
There's a hotline which can extend wilds which land on it to cover an entire reel, and free spins during which there is the potential to end up with entirely wild reels. That is, if you have a lucky landing!
If you're feeling an urge to get cruising around the streets of Miami, then you know what to do.
Play Hotline at Kerching or Temple Slots.
8. Vikings
How does 243 to 78,125 paylines sound? If that's not enough to warrant a spot amongst the best NetEnt slots, let us further explain the Vikings slot.
We're heading back to old-school battle with the most modern graphics, it almost feels like you're there. These Norse warriors have proved to be very popular, having shaken off the glamour of modern slots and shown true grit.
While graphics aren't the be-all and end-all, we expect the best from NetEnt, and we've got it.
Look out for Viking features including raid spins, a shield wall and the hotspot bonus amongst the Viking characters who spin with the reels.
From choppy waters to fiery battle remnants, we get a real feel for the Viking life, and with 7 reels instead of the usual 5, there is scope to see more of what is going on.
Play Vikings at Kerching, Temple Slots, O'Reels, Prospect Hall or Jackpot Jones.
9. Imperial Riches
Looking for something a bit more relaxing than all of the high-energy action? Imperial Riches has got you covered and is easily one of the most intricately designed NetEnt games with a zen vibe.
With Imperial Riches, we are transported to a tranquil Chinese garden with traditional Chinese symbols on the reels and lanterns in the background. The backing track is peaceful and with the birds chirping, it sets a great atmosphere.
There are special features aplenty here, from wilds and free falls to a lucky pond bonus game. You even have the potential to play the jackpot bonus game, depending on the outcome of the lucky pond game. There are five different jackpots to play for if you get that far.
An all-rounder in terms of aesthetics, design and features, this is one not to be missed.
Play Imperial Riches at O'Reels, Prospect Hall and Temple Slots.
10. Aloha!
Step into the tiki paradise of the Aloha slot which is set in Hawaii. A groovy tiki character and totem pole-style faces accompany you on and off the reels in this seaside slot.
Wilds, free spins and sticky win re-spins await you, just waiting to be triggered in this beach party fiesta. We need not explain much more as you will see for yourself how this vibrant slot earned an easy spot in our top ten NetEnt games.
Play Aloha at Jackpot Jones, Kerching, Prospect Hall and Temple Slots.
Choosing a Casino
Many games are available with more than one casino, so if you would like to compare welcome offers and understand casino bonuses properly before you decide, you can check out our blog.
We have also reviewed the following casino sites so you can make an informed decision on which best suits you:
When the fun stops, stop. Remember, you must be 18+ to play. Terms and Conditions apply to bonuses.