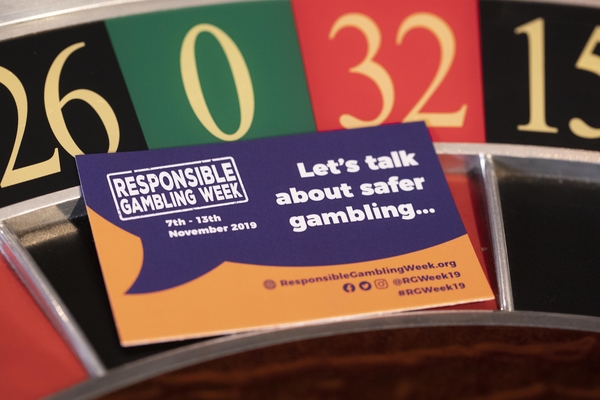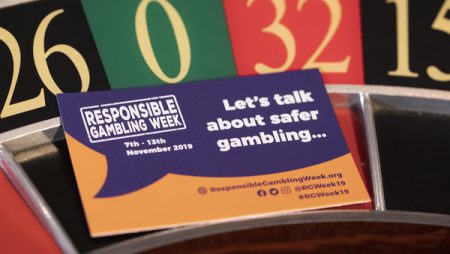 As a gambling affiliate site, we always want to support Responsible Gambling Week.
Responsible gambling is something we need to pay attention to all year round. Particularly in this special week of awareness, there is a drive for players, staff and the wider public, to open up honest conversations on gambling responsibly.
This year, Responsible Gambling Week is from the 7th to 13th of November.
In the lead up to these dates, you may see more adverts than usual to raise awareness. There could even be information on the news, social media and when you are out and about.
Experts in the industry will be involved in discussions around what they can do to promote safe gambling all year long, but for players, Responsible Gambling Week is an opportunity to reflect.
How to Gamble Responsibly
Here are a couple of tips to help you consider your gambling behaviour. If your behaviour fits within these recommendations, then great! If you have identified a few things which may help you to be more responsible with your gambling, then you can work to incorporate them into your habits.
Set Limits
Time limits. Deposit limits. A limit on how much you will spend before stopping. Consider them all.
With all UK online gambling brands, there is an account function to set monthly, weekly, or daily limits on how much you can deposit.
Setting a time limit on your gameplay can also help to cut down on the amount you spend. Often, the more time spent playing, the more money will be spent.
Please also remember, that no matter what type of game you are playing, it isn't a case of playing longer to win more. Wins and jackpots are randomly triggered.
Budget Within Your Means
It is important to remember that gambling is not a sustainable way of making money, so to deter from this mindset, it is advised that you consider your spending as part of your entertainment budget.
Take time to consider how much you can afford to lose. Perhaps you could think of it as the equivalent of a theatre or concert ticket, to fit it into your budget.
Whenever you are paid, budget for the essentials first. Once you have allocated enough for your bills and necessary spending for the month, you can then decide how much of the remaining money you are happy to lose.
It is best to think of your gambling as spends. Any wins which you do then land, if you are lucky, are an added bonus.
Don't Gamble When Under the Influence
Do not gamble when you are under the influence of alcohol or drugs. It is so easy for your judgement to get clouded when you don't have a clear head, and you could make decisions you regret.
Read up on the latest BetRegret campaign for help on restraining on a drunken punt.
In addition to this, it is advised that If you are feeling down or depressed that you stay away from gambling as decision making can be difficult, and it may be more difficult to restrict yourself.
Responsible Gambling Bodies
There are many responsible gambling bodies out there, but here are three of the main ones we are raising awareness for this Responsible Gambling Week.
BeGambleAware
This website has a huge amount of guidance on how to recognise a gambling problem and how to get help for parents and children. There is also a live chat function which links through to GamCare on the site if you want to speak to someone immediately, plus you can contact the National Gambling Helpline through this site 24/7.
BeGambleAware offers confidential help as well as tips on safer gambling, and understanding gambling in general. It is a great resource to use when giving your gambling habits a check-up this Responsible Gambling Week.
GamCare
The body which hosts the live chat on the National Gambling Helpline, GamCare has advisers who are trained to listen and help people affected by problem gambling.
There is also the opportunity to speak to others in similar situations in a live text chatroom.
Whether you want to get support or would prefer self-help resources, there is lots of useful information on identifying and tackling problem gambling.
Gamblers Anonymous
If you would prefer to talk through and gambling issues you feel you may be developing, and in a face to face environment, the Gamblers Anonymous service spans England, Wales and Ulster.
It is a community of people who have come together to do something about their own gambling problems to help other problem gamblers do the same.
Customer Services
With most online gambling providers, there should be a dedicated customer service team who could guide you to additional resources to help you take control of your gambling.
Log in to your account and there should be an option to speak to the team on there.
Gambling Responsibly Every Time
We hope that you take time to reflect this Responsible Gambling Week. Whether you are a regular gambler or have a bet now and again, think about your budgets, time spent playing and if you actually enjoy playing or feel it is simply part of your routine.
If it is the latter, you could try finding something else to occupy your time, such as a hobby where you don't have to spend money just for the sake of it.
Remember. When the fun stops, stop.