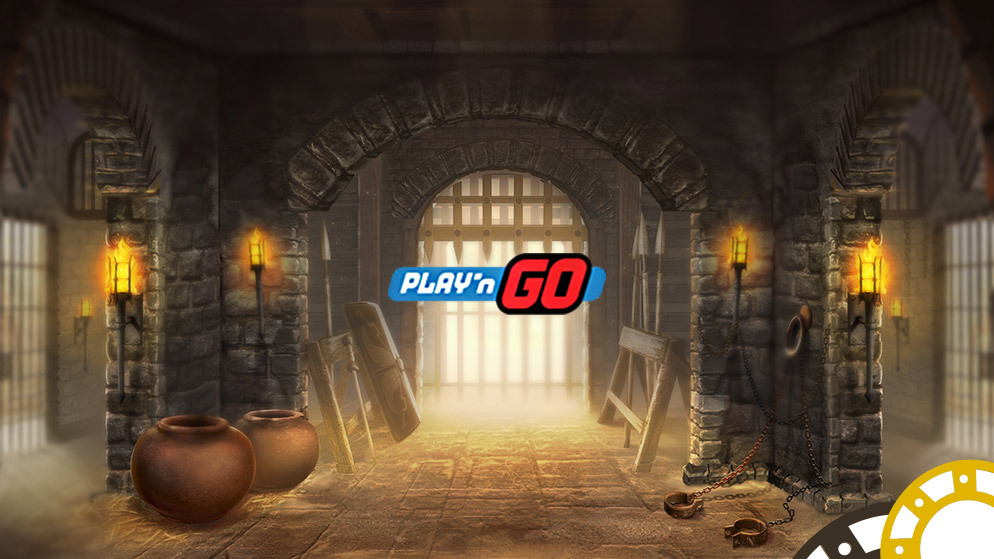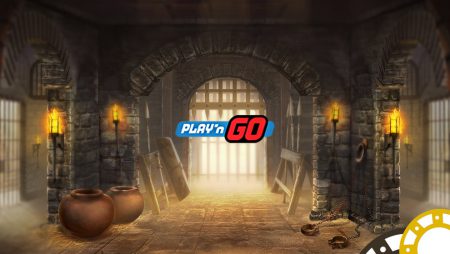 Play n Go is a global game-changer in the gaming industry, so it's no surprise that the calibre of games they create for us is fantastic. There are endless variations of themes to explore amongst Play n Go slots, and we have hand-picked ten of our favourites for you to try out. You can then decide for yourself on which slots you reckon are the best in the collection.
1. Wild Rails
Throwing away the rule book is something we really look forward to with modern Play n Go slots. In Wild Rails, the reels are horizontal. How's that for something different?
Well, train tracks can't exactly run from the ground up to the sky – not yet, anyway – so in this setting, it makes perfect sense.
Wild Rails has an Art Deco style and perfectly combines modern graphics with the retro look and feel.
As well as colourful characters, there are some fantastic features too. The clue with this one is in the name – wilds mean prizes, and there's potential to win up to 5000 times your bet. You can also look out for free spins, if you land the golden tickets!
All in all, Wild Rails is a brilliant creation and seems like it will be a timeless addition to the Play n Go slots collection.
You can take it for a spin at Prospect Hall or Temple Slots.
RTP: 96%
2. Grim Muerto
It's time for some Day of the Dead celebrations in Grim Muerto! Step into the Mexican fiesta in this lively Play n Go slots game.
The visuals stand out hugely; they are incredible. The detail that has gone into the way this game looks pays off, making it a joy to play. We've also got some mariachi party music from all kinds of instruments and fireworks to accompany the gameplay. It is a great celebration before the game even starts!
From wilds to free spins triggered by landing candles, the skull symbols can pave the way to prizes in this Play n Go slots creation. There is also a second chance feature, which is activated by landing two scatters on the reels. Pick & click from the symbols and you may find a multiplier.
Play Grim Muerto at Temple Slots or Prospect Hall.
RTP: 96%
3. Eye of the Kraken
Onwards from the fiesta, and down to the underwater world, Eye of the Kraken is next in our top ten Play n Go slots. If you like the sound of having to conquer a beast to find some prizes, then you're in the right place with Eye of the Kraken.
The kraken looks like the type of feared creature from a film. Bonuses include wild tentacles which can grab the reels and turn random positions wild. These can help you create wins and also award prizes my aligning together!
Dive mode takes you down into the depths where the kraken becomes wild for some free spins.
Collect a set number of torpedoes and you could get the chance to release treasure chests from the kraken's grip and reveal some prizes.
Play at Temple Slots.
RTP: 96.41%
4. Crazy Cows
Ever wondered what farmyard animals get up to when nobody's watching. Prepare for a barn dance jig to play with every win in this genius unique Play n Go slots game.
The stand-out feature in Crazy Cows is its Farmhouse Bonus. Land a trio of the red barns and you will see the true craziness of these cows unleashed.
Cows will take part in a high-diving contest for their farmyard friends while a bull takes selfies at the bottom.
You've also got expanding wilds to look out for as well as the option to gamble or collect any winnings.
There's never a dull moment on this farm, that much is certain.
Spin and leap with the cows at Temple Slots.
RTP: 96.17%.
5. Cops N Robbers
While the cows can get away with their craziness, not everybody can. Introducing Cops n Robbers, another brilliant Play n Go slots production which is high energy and exciting.
Set against a barbed wire-topped wall, the reels feature mugshots, handcuffs, bags of loot and prison bars.
We've got golden wilds in the form of protected vault symbols, plus the option to gamble or collect winnings.
You also have the potential to trigger the car chase bonus. Police cars are scatters and if activated, your screen will convert to put you in the driver's seat, complete with a rear-view mirror. Free spins will roll while you make your escape mission. The choice is yours over which turns to take, and if you make it out the other end of the feature, any prizes won during the free spins will be doubled!
Play at Prospect Hall or Temple Slots.
6. Golden Ticket
We're headed for the circus in Golden Ticket. This game has got the ringmaster, strong man and clown front and centre for your entertainment. The reels are action-packed, and with bonuses galore, it is no wonder this game has reached the top ten Play n Go slots.
Whenever a winning combination is made, it will leave behind a wild symbol which has the potential to help you create an extra win. A super lucky landing may even mean that the whole grid is cleared, offering up to 1000 times the bet if this happens!
The bonus round is a game within a game. It's like a target practice game at a funfair. Symbols will pop up and if there are five or more which match at once, you can win.
Spin with the circus at Temple Slots and Prospect Hall.
RTP: 96.73%
7. Royal Masquerade
Perhaps you're less of a circus fan, and a Venetian masquerade ball is more your thing. Royal Masquerade is exactly that. This Play n Go slots extravaganza takes us to the Grand Canal where the glamorous Italian carnival takes place.
Masked ballroom dancers waltz around the reels in standard play, and there are even more gorgeous masks to lead you towards some bonus features.
Keep an eye out for wilds and the golden mask to guide you towards free spins. Plus, we've also got the option to gamble or collect with each win in the main game.
So, if you're a fan of the glam games, then you may enjoy this one.
Dance your way around the reels at Temple Slots or Prospect Hall.
RTP: 96%
8. Banana Rock
A band of rock & roll monkeys. Yes, you heard that right! With shutter shades and a flicked quiff, the frontman is a grinning individual who is also wild.
In this rocking show, you can boogie while you spin. Keep the fans happy by matching band members across paylines! As well as the Rock n Rollin Wild, there is also a neon banana rock logo which has the potential to guide you towards some free spins, and maybe even some multipliers!
All that's left to say is that this is high energy and heaps of fun, with a fantastic soundtrack to keep you entertained.
Rock out at Prospect Hall or Temple Slots.
RTP: 96.6%
9. Battle Royal
How about spinning with King Henry VIII and his wives? Eight may have been a bit too excessive for one slot, so there are four high-value 'wives' on the reels. The king himself is wild, because after all, he did think very highly of himself, didn't he? Any positions that the king lands on can then substitute for any of the other standard symbols. You could say that he might substitute one of his wives with another. It wouldn't be the first time!
Anyway, the other features. We've got a grand shield symbol which, if you have a lucky landing, can trigger either free spins or the 'long live the king' feature. You'll either experience the beheadings of be able to choose some treasure from a selection of chests.
Lastly, look out for a royal flush. You can play this game at Temple Slots.
RTP: 96.56%
10. Rise of Olympus
Last, but by no means least in our top ten Play n Go slots, is Rise of Olympus.
We've got all the big names here. Zeus, Poseidon and Hades are here on hand, each with their own special features to help guide you to some lucky landings.
The main feature among the bonuses is the Hand of God. On any non-winning spin, the Hand of God can be randomly triggered. One of the trio of gods will be stood to the side of the reels, and they all have a different treat to bestow on your game, if activated.
There are also free spins and the wrath of Olympus to look forward to.
Try it out at Prospect Hall or Temple Slots.
RTP: 96.5%.
Try Them Out
You will be able to see that Play'n Go games are readily available to play at both Temple Slots and Prospect Hall Casino. If you are alright signed up to one of these sites, then you can go ahead and play. If, however, you are new to online casinos, you may want to find out more about these sites to decide which one to play at. Read our site reviews for Prospect Hall and Temple Slots here.
If you want to find more new games to explore, you can also see some of the best NetEnt slots on our blog.